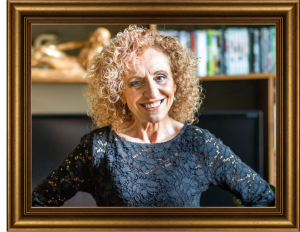 Norma has been teaching voice since 1979, specializing in contemporary music.
As a singer, she has recorded and performed with well-known artists such as Billy Joel, Jimmy Cliff, Tommy James, Gloria Gaynor, Eddie Kendricks, Danny Aiello, Melba Moore and Laura Branigan.
As a studio singer she has sung with Luther Vandross, Patty Austin, and Valerie Simpson.
Her commercial work includes radio and TV spots for ABC Network, Macy's Avon, Burger King, Dermassage, and Finnair. From 1983 until the present she has performed with the Peter Duchin Orchestra and the Denny Leroux Orchestra. She taught Jazz and Commercial Voice at Manhattan School of Music for 16 years. Ms. Garbo has an undergraduate degree in English and Education and an MFA in theater. She studied voice for seven years with David Soren Collyer and musicianship with Dr. Helen Hobbs Jordan. She is a member of ASCAP, AFTRA, and AFM local 802.
---


---